Description
Methylene Blue Nootropic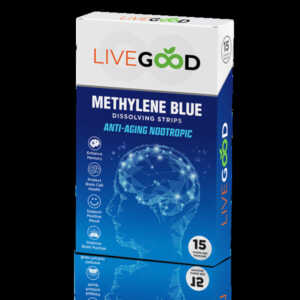 Unlock mental clarity with Methylene Blue Nootropic. Elevate memory, focus, and mood today!
Product Brand: Methylene Blue Nootropic – Dissolving Strips
Product Currency: USD
Product Price: 12.95
Product In-Stock: InStock
Pros
Help Enhance Memory
Protect Brain Cell Health
Support Positive Mood
Focus and Cognition
Methylene Blue Nootropic – Dissolving Strips: A Game-Changer for Brain Health
The intricacies of our brain, its function, and its role in our overall well-being cannot be understated. It's our epicenter, and even a slight downturn in its efficiency can significantly impact our daily life.
Given that reality, it's surprising that so many of us take it for granted, especially when age-related cognitive decline lurks around the corner.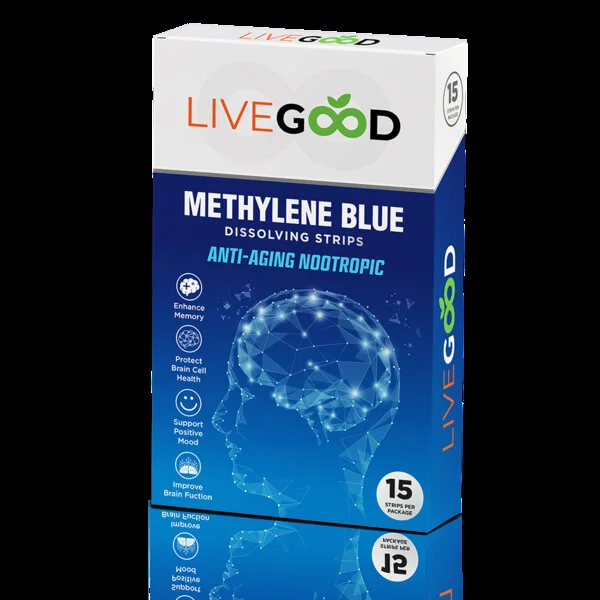 Enter the LiveGood Methylene Blue Nootropic, especially in its innovative form: the Dissolving Strips. In this review, I'm diving deep into why LiveGood's Methylene Blue Nootropic is capturing attention and how it can potentially benefit you.
Understanding the Background
Aging and certain lifestyle factors can lead to mitochondrial energy decline in our brain cells. This essentially means the powerhouses of our cells – the mitochondria – lose their efficiency. The result? Diminished attention, memory lapses, and reduced mental clarity. This degeneration often kicks in around the 30s or 40s but can vary based on individual lifestyle and environmental factors.
The Power of Nootropics
Nootropics have increasingly become popular for their ability to enhance cognitive functions. Methylene Blue, in particular, stands out for its unique properties. It helps increase oxygen delivery to brain cells, thus enhancing the efficiency of mitochondria. Given its profound benefits, it's no wonder the World Health Organization recognizes it on the list of Essential Medicines.
Why LiveGood's Methylene Blue Nootropic Dissolving Strips?
The brilliance of LiveGood's product isn't just in its inclusion of Methylene Blue but in its presentation. The oral dissolving films are not just a novelty; they're functional. They ensure maximum absorption, which means you get the most out of each strip. Moreover, the quality of the ingredients in this product arguably makes it one of the best brain health products on the market today.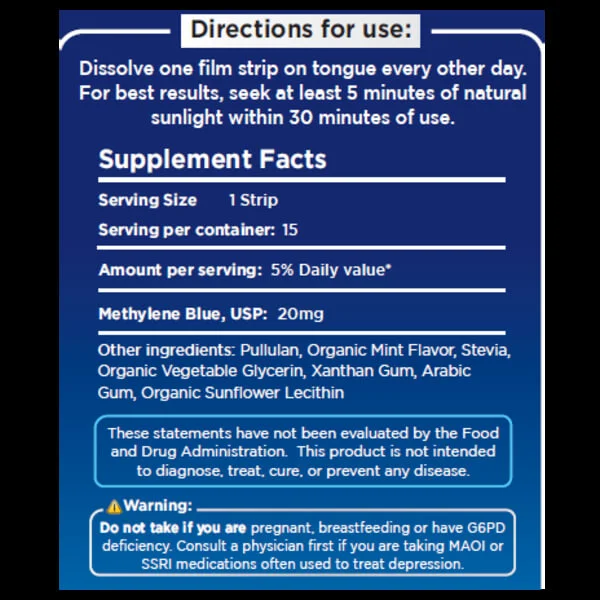 Usage and Tips:
Using the product is a breeze. The box contains 15 oral films, which last you a month. Once placed on the tongue, the film dissolves, leaving a blue tint in your mouth (and later, in your urine). This is a normal reaction and nothing to worry about.
Moreover, harnessing sunlight after using the strip can enhance its effects, given its photo-dynamic properties. It's also advisable to use Methylene Blue in the morning, and it's especially beneficial if you're into intermittent fasting.
Notable Benefits:
Enhances memory
Supports positive mood and brain cell health
Improves focus and cognition
Benefits of Methylene Blue 20mg
Methylene Blue:
Cognitive Enhancement: Methylene blue has shown potential in enhancing memory and overall cognitive function.
Mitochondrial Support: It plays a key role in increasing the efficiency of mitochondria, often referred to as the powerhouses of our cells.
Increased Oxygen Delivery: Methylene blue can boost the amount of oxygen delivered to brain cells, which is crucial for optimal brain function.
Mood Enhancement: Some studies have indicated that methylene blue may have mood-enhancing properties.
Neuroprotection: There's potential for methylene blue to offer protection against certain neurodegenerative diseases.
Cautions to Consider:
Always ensure you consult with a medical professional, especially if you're on certain medications, pregnant, or breastfeeding.
Value Proposition:
Apart from its stellar benefits, the LiveGood Methylene Blue Nootropic also shines in terms of its cost-effectiveness. At a member price of $12.95, you save a whopping 52-56% compared to competitors like Troscriptions and Earth Harmony.
Real Stories from Real Users: Methylene Blue Nootropic Testimonials
Diving into the world of nootropics can often feel overwhelming with the many choices available. But sometimes, the most compelling evidence of a product's efficacy comes from those who have experienced its benefits firsthand.
Our dedicated Facebook community gathered genuine testimonials from individuals who've incorporated Methylene Blue Nootropic into their daily routines.
These are their authentic stories, shared with the hope of shedding light on the transformative potential of this powerful supplement.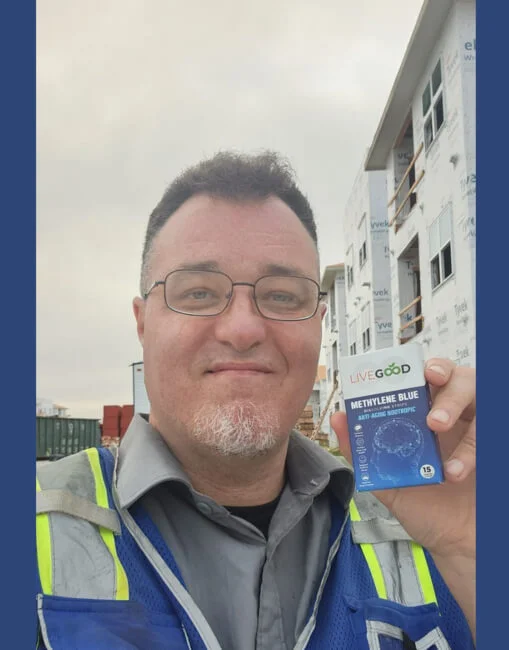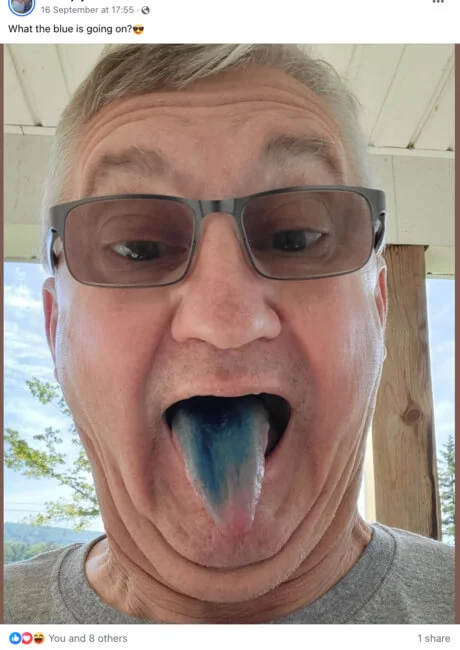 In Conclusion:
Brain health is paramount, and products like LiveGood's Methylene Blue Nootropic provide a promising avenue for those looking to maintain or enhance their cognitive abilities. While no product is a magic bullet, this nootropic's science, user experience, and cost-effectiveness make it a worthy addition to your health regimen.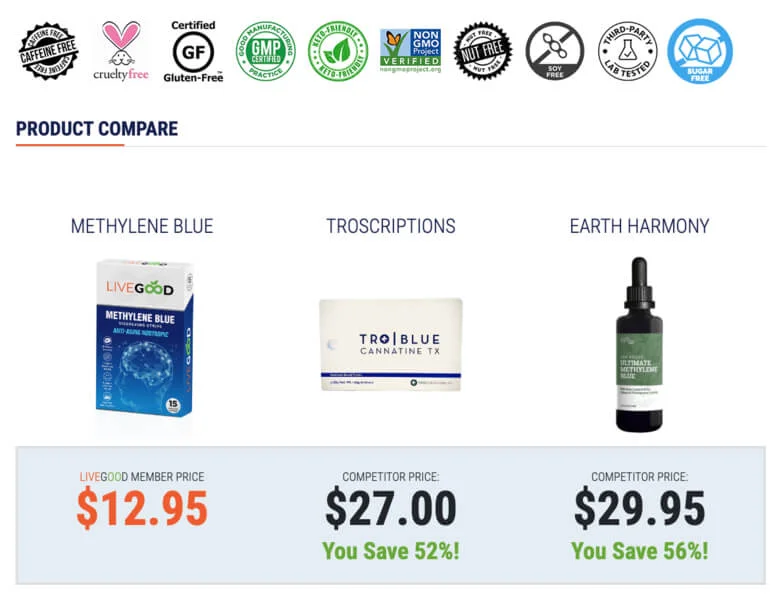 Advantages of Becoming a LiveGood Member
Significant Savings: As a LiveGood member, you get the exclusive price of $12.95 compared to the retail price of $19.95. This means a direct saving of $7 on each purchase.
Cost-Effective Membership: The monthly membership fee is $9.95. If you purchase just one product a month, the membership essentially pays for itself with the savings you accrue.
Exclusive Offers and Discounts: LiveGood members may also have access to special deals, promotions, and discounts unavailable to non-members.
First Access to New Products: As a member, you might be among the first to get your hands on any new product launches or limited-edition items.
Member-Only Content: Get access to exclusive content, webinars, and educational resources available only to LiveGood members.
Hassle-Free Shopping: Your member status can also come with benefits like faster checkouts, easy re-orders, and priority customer service.
Investment in Health: The monthly membership offers financial benefits and investment in your well-being, ensuring you get premium products at an unbeatable price.
Community Perks: Joining as a member allows you to be a part of the LiveGood community, where you can connect with like-minded individuals, share experiences, and get tips.
In essence, becoming a LiveGood member isn't just about savings on products, but it's an entire experience that offers value at every step.
Frequently Asked Questions (FAQs)
What are Methylene Blue and UPS 20mg?
Methylene Blue is a compound known for its cognitive and mitochondrial benefits, while UPS 20mg is an ingredient formulated for optimal absorption and potential health benefits.
How do these ingredients work together?
While Methylene Blue enhances cognitive functions and supports mitochondria, UPS 20mg might work synergistically to amplify these effects and ensure prolonged benefits.
Are there any side effects?
As with any supplement, there may be potential side effects. It's always best to consult with a healthcare professional before starting any new supplement.
How often should I take a product containing these ingredients?
Always follow the recommended dosage on the product label or as advised by a healthcare professional.
Can I take this product with other medications?
If you're on medication, it's essential to consult with your doctor before taking any new supplements to ensure there are no interactions.
Is it safe for pregnant or breastfeeding individuals?
Pregnant or breastfeeding individuals should always consult with a healthcare provider before taking any supplements.
How soon can I expect results?
The time to experience benefits can vary among individuals. Some might feel effects immediately, while others might take longer. Consistent use as per directions is key.
Are the ingredients natural?
Methylene blue is a synthetic compound, while the nature of UPS 20mg depends on its source and formulation.
How should I store a product containing Methylene Blue and UPS 20mg?
Store in a cool, dry place away from direct sunlight, and always keep out of reach of children.
Can I consume alcohol while taking this product?
It's best to avoid alcohol when taking supplements to ensure the optimal efficacy of the product. Also, consult with a healthcare provider for specific advice.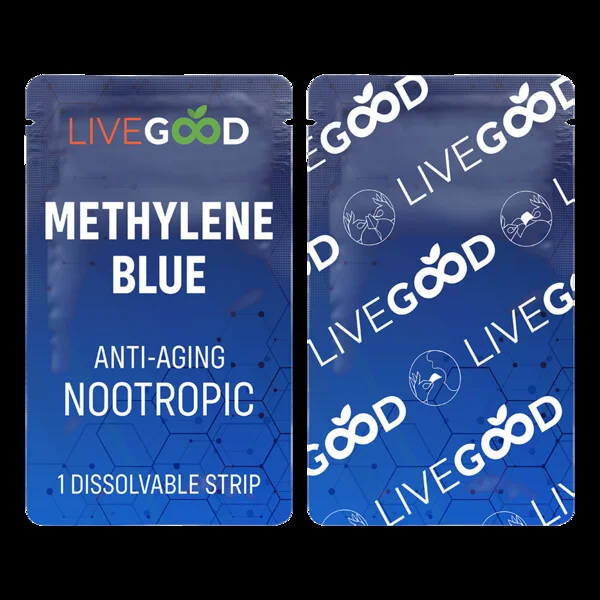 P.S. Remember, you can save over 70% on the prices of any product you buy with our LiveGood membership program. Click here to learn more about this fantastic opportunity.
Looking for a way to maximize your savings on top-quality wellness products? We have the perfect solution! Dive into the world of LiveGood membership and experience unparalleled benefits. Click here to learn more about this fantastic opportunity.
*Please note: The prices displayed for LiveGood products are exclusive membership prices. By becoming a LiveGood member, you can take advantage of these special prices and save on your purchases across our entire product range. The retail prices may be higher for non-members. Join the LiveGood membership program to enjoy these savings and unlock additional benefits on all LiveGood products.
***Please note that we at LiveGoodForLife.com do not provide medical advice. We proudly offer a fantastic range of bio and organic products for your well-being. However, we strongly recommend consulting with a qualified health practitioner before changing your diet, lifestyle, or supplement regimen. Enjoy our products responsibly and prioritize your health by seeking professional guidance.
Disclaimer: All photos and testimonials shared in this review are authentic and sourced directly from our LiveGood Testimonial Group members on Facebook. The credit and opinions expressed in these testimonials belong solely to the original owners. These are real experiences from actual users, but it's essential to note that individual results may vary. Always consult with a healthcare professional before starting any new supplement.