Join LiveGood Affiliate Program
Discover the exciting opportunity to partner with LiveGood and promote a healthier lifestyle while earning passive income. The LiveGood Affiliate Program allows you to share our range of high-quality, natural products with your audience and receive a commission for each sale you generate. This comprehensive guide will help you understand the program and maximize this lucrative partnership.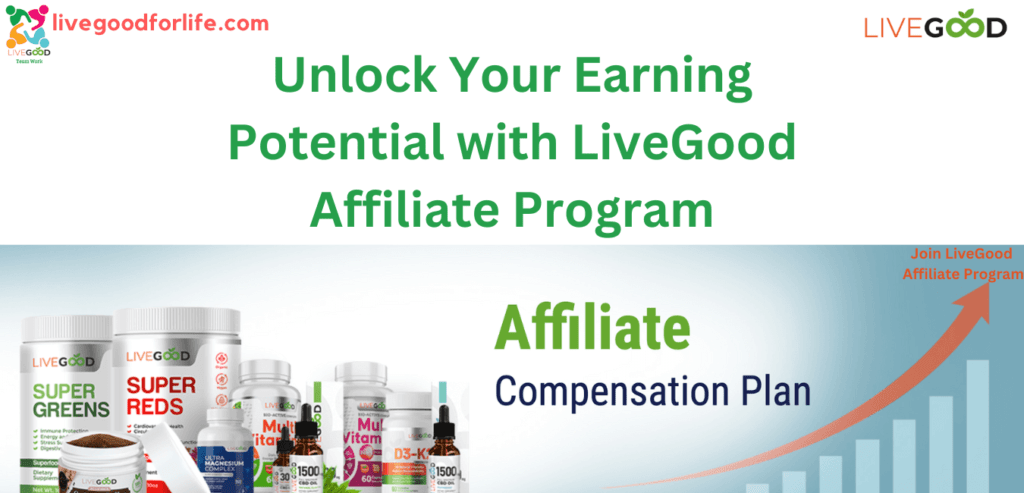 Maximize Your Earnings with LiveGood's Dynamic Compensation Plan
Are you ready to unlock a world of financial possibilities while promoting better health and wellness? LiveGood's dynamic compensation plan has been designed to empower affiliates like you to earn an income in six ways while sharing the brand's top-quality health products with others. This guide will explore each aspect of the LiveGood Compensation Plan so you can make the most of this incredible opportunity.
Six Exciting Ways to Earn with LiveGood's Compensation Plan
1. Fast Start Commissions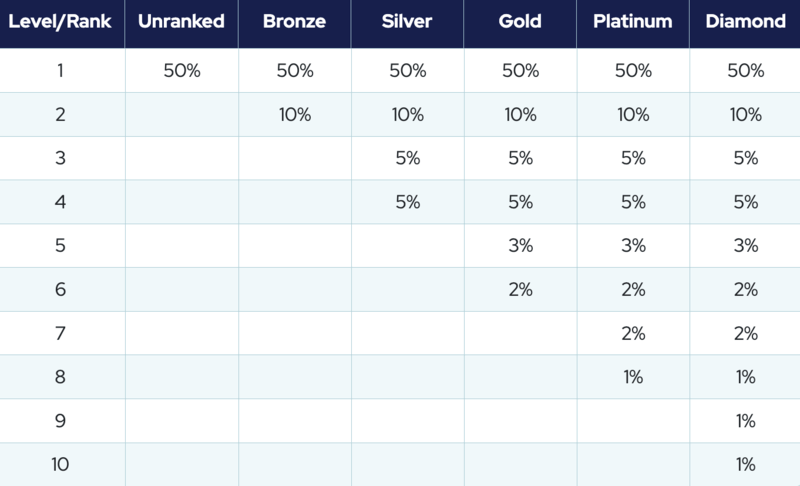 For every new member you personally enroll into LiveGood's affiliate program with a $49.95 membership fee, you can earn a $25 commission, paid weekly. You can also receive bonus commissions up to 10 levels deep as your referrals bring in new members.
2. Matrix Commissions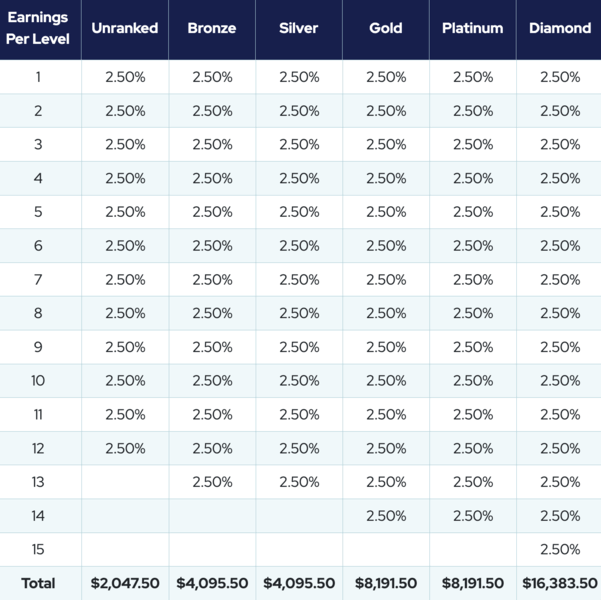 The LiveGood compensation plan features a fast-filling 2×15 matrix that assigns you a business center. As new members join LiveGood, they are positioned in the matrix beneath existing members based on their enroller. The earlier you join, the higher your position in the matrix.
3. Matching Bonuses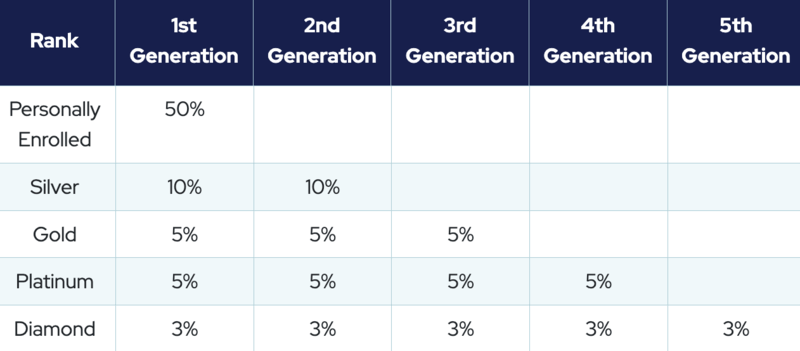 In addition to your personal matrix earnings, LiveGood allows you to earn matching bonuses. You can match 50% of the matrix commissions earned by your personally enrolled members and a percentage of those enrolled by your referrals up to five generations deep.
4. Retail Commissions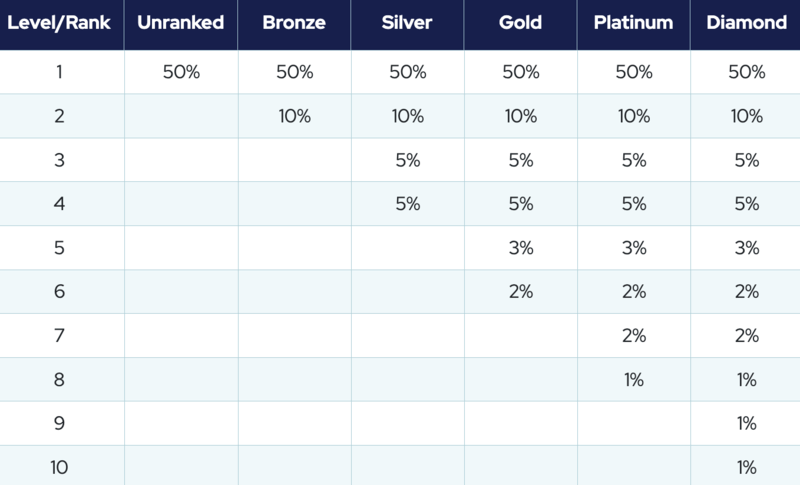 Earn a retail commission of 50% on the difference between member and retail prices for every referral who purchases at retail prices. These commissions are paid like Fast Start Commissions and can be earned with every order your retail customers place.
5. Influencer Bonuses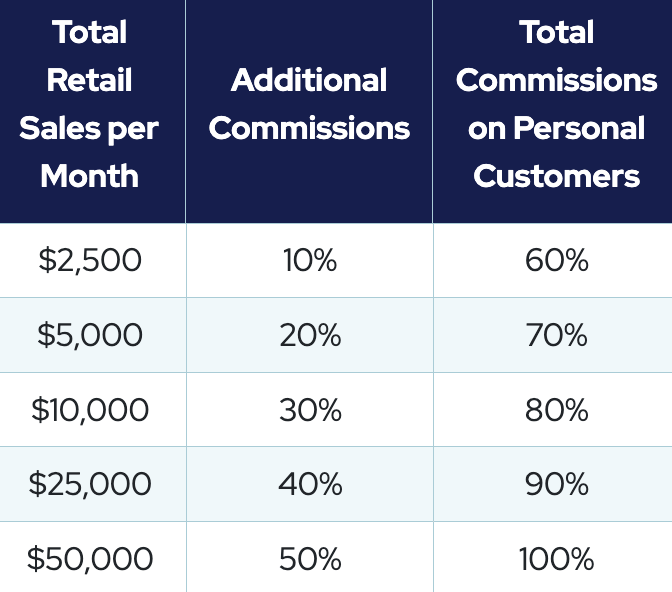 LiveGood affiliates who market products to a larger retail customer base can enjoy additional Influencer Bonuses. You can earn up to 100% of the difference between member and retail prices for orders your referred retail customers placed based on your personally enrolled retail volume each month, regardless of rank.
6. Diamond Bonus Pool
Achieve Diamond rank to become eligible for a share in 2% of the total company sales each month through the Diamond Bonus Pool. This exciting bonus rewards affiliates for their dedication and hard work in promoting LiveGood's products and vision.
Build a Thriving Business with LiveGood's Compensation Plan
LiveGood's dynamic Compensation Plan provides you with the tools to achieve financial success while promoting a healthier, happier lifestyle. With six unique ways to earn income, you can create a thriving business while making a lasting impact on the lives of others. Become a LiveGood affiliate today and start maximizing your earnings!
Why Join the LiveGood Affiliate Program?
Align with a Brand that Promotes Wellness
Partner with a company or people that share your passion for health and well-being while providing premium products designed to enhance people's lives.
Earn Passive Income
Unlock the potential to generate consistent, passive income through commissions on every sale made through your unique referral link.
Access Marketing Tools & Support
Benefit from marketing materials, resources, and support to help you succeed as an affiliate partner. Become a member of our team.
You will get: landing pages, 1500 editable wellness infographics for social media (nutrition, fitness, calories), email templates, and a free platform to build your own email list and landing pages. Plus, a group to ask questions and be part of our community.
How Does the LiveGood Affiliate Program Work?
Sign Up & Get Approved
Complete the simple registration process, secure your free position, and after you become an affiliate, there is a one-time fee of $50 plus $9.95 monthly or $99.95 yearly. Then gain access to your unique referral link and affiliate dashboard once approved.
Promote LiveGood Products
Leverage your unique referral link to promote LiveGood's range of products or the affiliate program through friends, neighbors, work colleagues, your blog, social media, or email list.
For every person with a health problem, LiveGood offers organic and plant products. If you read this, then you understand how massive this is. We are 200.000 active members in four months and have been building the biggest wellness network on the planet. Imagine how it is going to be in one year.
Earn Commissions on Sales
Receive a commission for each sale generated through your referral link, and track your earnings on the affiliate dashboard. Inviting people to a free tour on LiveGood is the best tactic, as the follow-ups are converting on a big scale. See the photo below, where people register for a free tour and a LiveGood payout. (Sorry, I blank the full name as I don't like disclosing names online).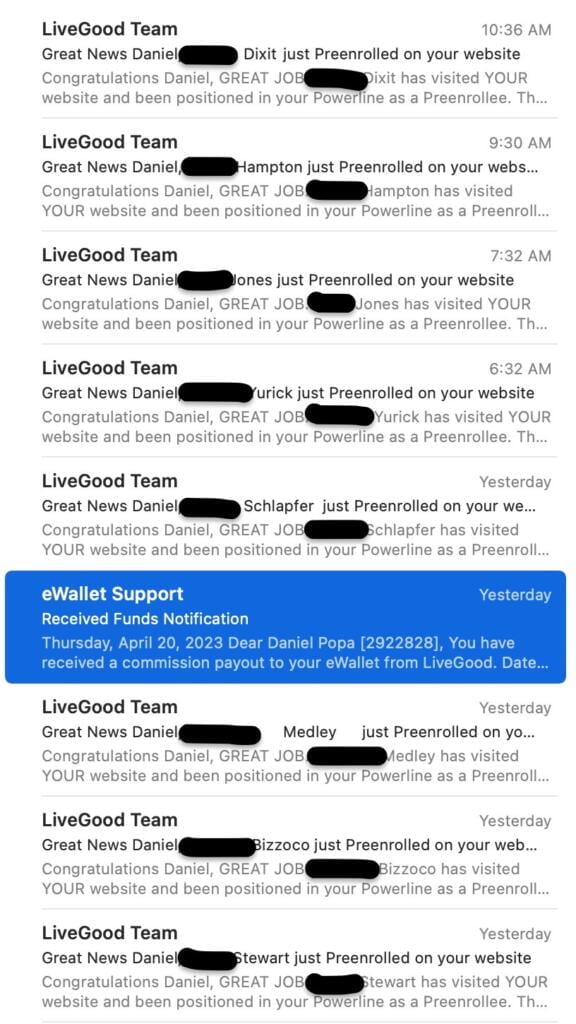 Tips for Success as a LiveGood Affiliate Partner
Understand Your Audience
Tailor your promotional efforts to your target audience, showcasing products that resonate with their interests and needs.
Leverage Multiple Channels
Maximize your reach by sharing your referral link across various platforms, such as blogs, social media, and email newsletters.
Create Engaging & Valuable Content
Publish informative, engaging content highlighting the benefits of LiveGood products and enticing your audience to learn more and purchase.
Monitor Performance & Optimize
Track your campaign performance, identify areas for improvement, and refine your strategies to boost your affiliate success.
Embark on a rewarding journey with the LiveGood Affiliate Program and unlock your earning potential while promoting health and wellness. By following the tips and strategies shared in this guide, you'll be well-equipped to succeed as an affiliate partner and positively impact the lives of many.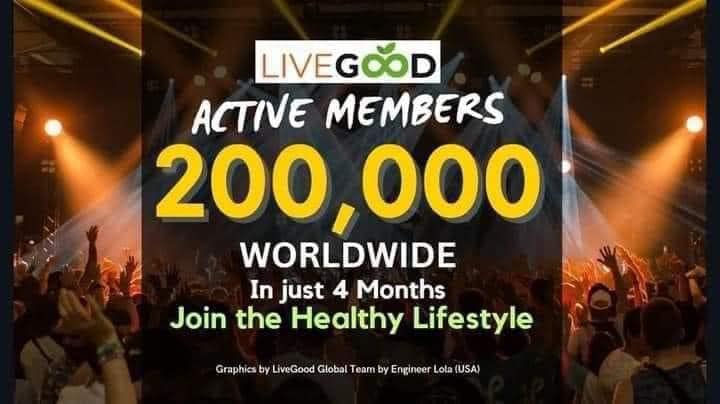 Boost Your Earnings by Promoting LiveGood's Premium Health Products
Expand your LiveGood affiliate business by promoting a diverse range of high-quality health and wellness products. By understanding each product's unique features and benefits, you can effectively market them to your audience and boost your earnings.
Let's explore some of LiveGood's top-selling products.
LiveGood Organic Super Greens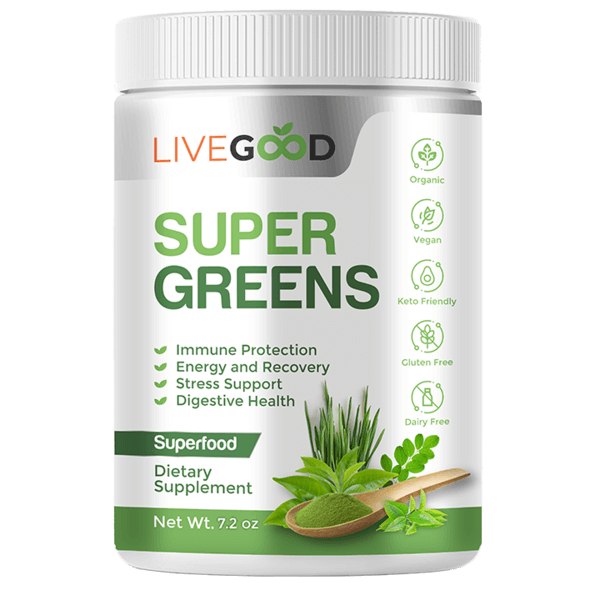 LiveGood Organic Super Greens is a nutrient-packed supplement designed to fill nutritional gaps and support optimal health. Rich in vitamins, minerals, and antioxidants, this organic blend aids digestion, boosts immunity and energizes users. Customers can achieve vibrant health by incorporating LiveGood Organic Super Greens into their daily routines.
LiveGood Organic Super Reds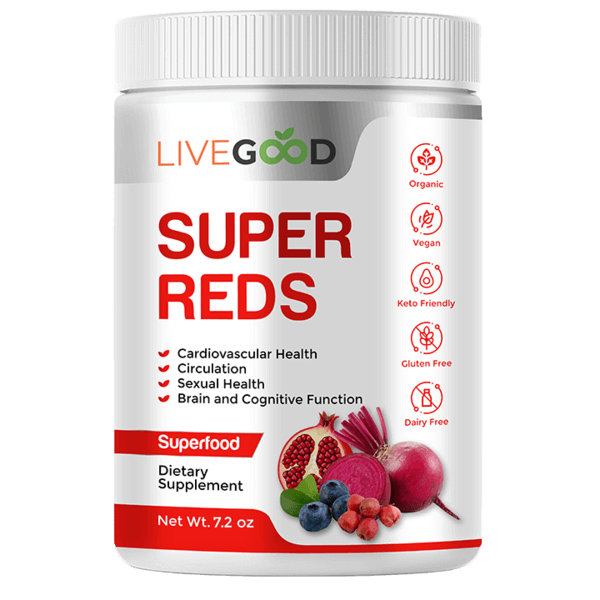 A powerful blend of nutrient-dense fruits, LiveGood Organic Super Reds provides antioxidants, vitamins, and minerals essential for overall health. This potent formula promotes heart health, supports immunity, and enhances energy levels. With its delightful taste, LiveGood Organic Super Reds makes healthy living enjoyable and convenient.
LiveGood Vitamin D3 – K2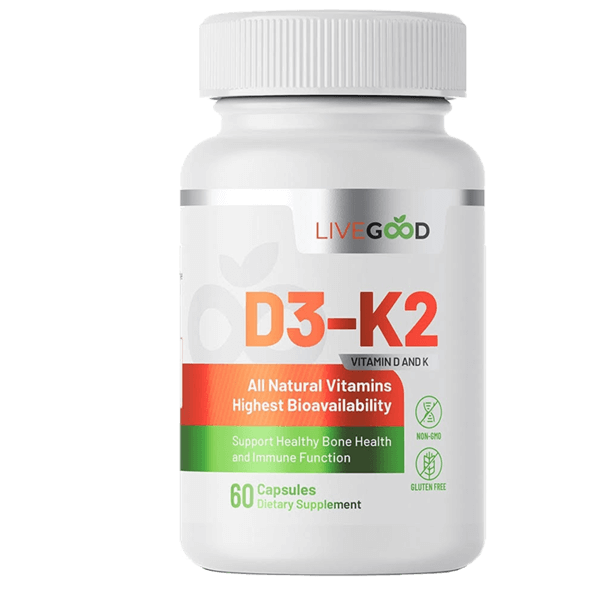 Support your customers' bone, immunity, and heart health with LiveGood Vitamin D3 – K2. This essential supplement combines two vital nutrients, Vitamin D3, and Vitamin K2, to improve calcium absorption, support a healthy immune system, and maintain cardiovascular health. Encourage better well-being with this essential supplement.
LiveGood Ultra Magnesium Complex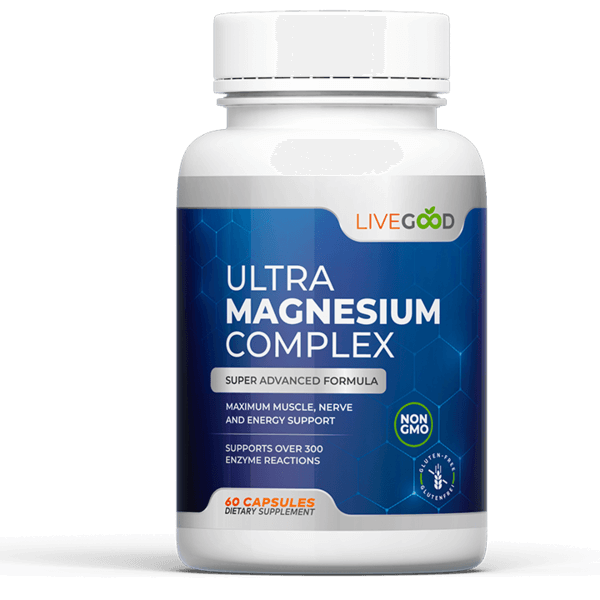 The LiveGood Ultra Magnesium Complex is a comprehensive blend of multiple forms of magnesium designed to support overall health. It aids muscle recovery, relaxation, and sleep quality while promoting cardiovascular health and nervous system function. Offering a superior magnesium supplement, LiveGood Ultra Magnesium Complex helps customers maintain a balanced and healthy lifestyle.
LiveGood Plant-Based Protein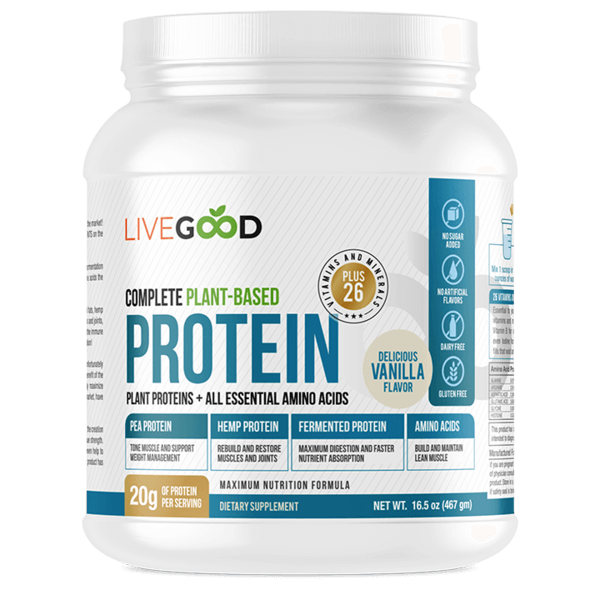 Catering to those seeking clean and effective protein sources, LiveGood Plant-Based Protein is a high-quality option made from organic ingredients. This easily digestible protein promotes muscle growth, recovery, and overall health. By offering a delicious, vegan-friendly alternative to traditional protein powders, LiveGood Plant-Based Protein meets the needs of health-conscious individuals.
LiveGood Maximum Energy Bundle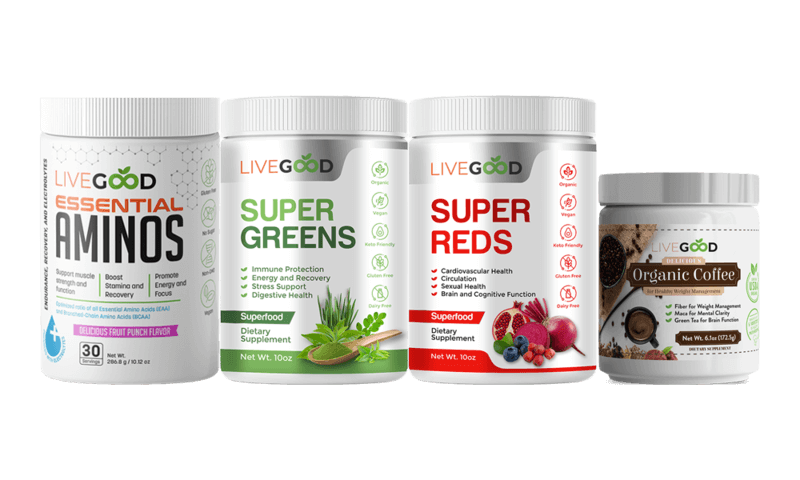 Revitalize your customers' energy levels with the LiveGood Maximum Energy Bundle. This carefully curated selection of products supports increased vitality, mental clarity, and physical endurance. Help your customers conquer their daily challenges with renewed vigor and enthusiasm.
LiveGood Ultimate Wellness Bundle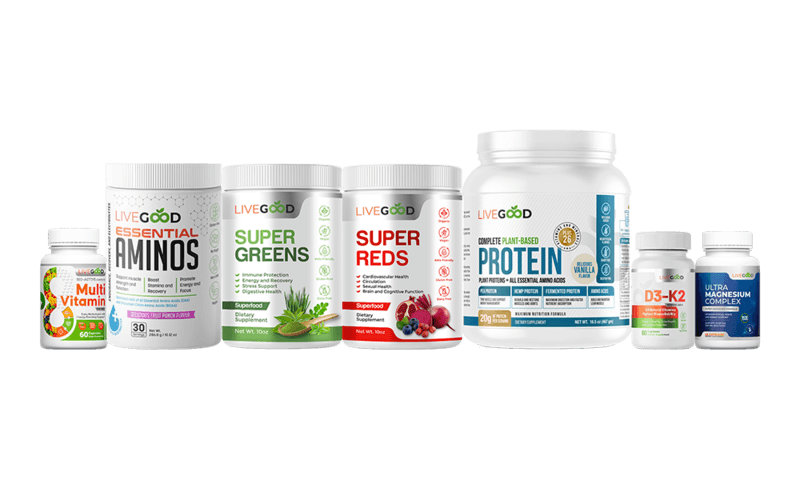 The LiveGood Ultimate Wellness Bundle combines the best health-boosting products for a complete wellness experience. Filled with essential vitamins, minerals, and antioxidants, this bundle offers comprehensive support for optimal physical and mental well-being, enabling customers to live their healthiest lives.
LiveGood Lean Body Pack – Bundle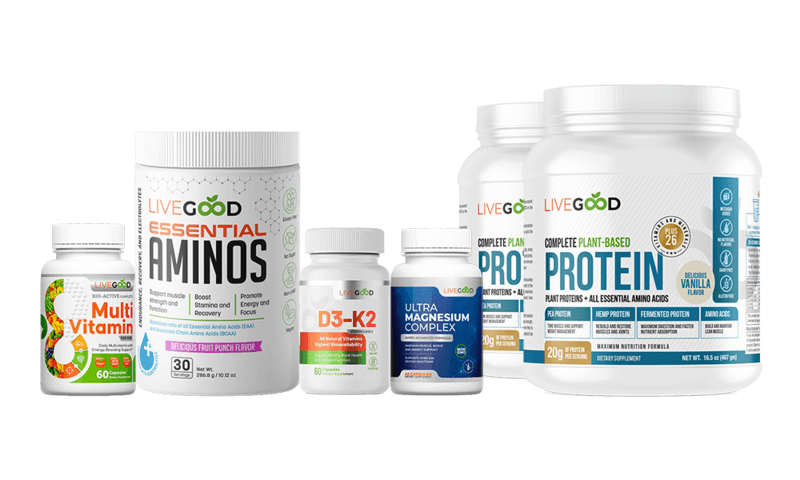 LiveGood Lean Body Pack – Bundle is a holistic approach to weight management and overall health. This bundle offers products that aid in weight control, promote lean muscle growth, and support healthy digestion. Encourage customers to reach their fitness goals with this comprehensive pack.
LiveGood Daily Essentials Pack – Bundle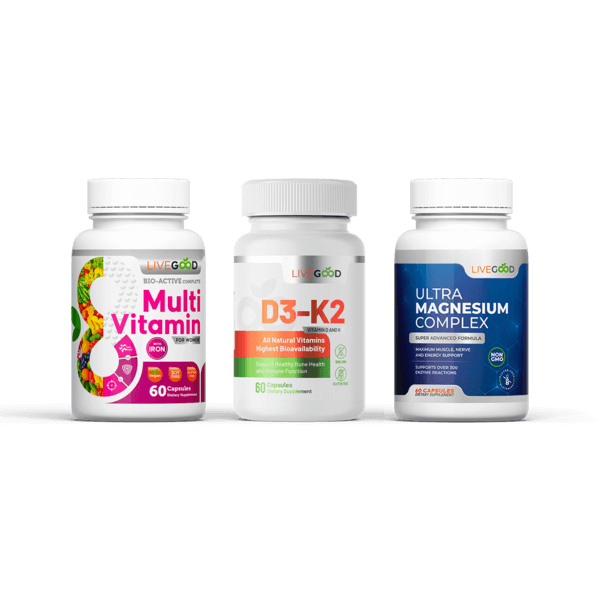 Help your customers maintain optimal health with the LiveGood Daily Essentials Pack – Bundle. This essential collection features products that support immune function, energy production, and overall well-being. Ensure your customers have everything they need for a healthier, happier lifestyle.
LiveGood Factor4 – The Ultimate Inflammation Defense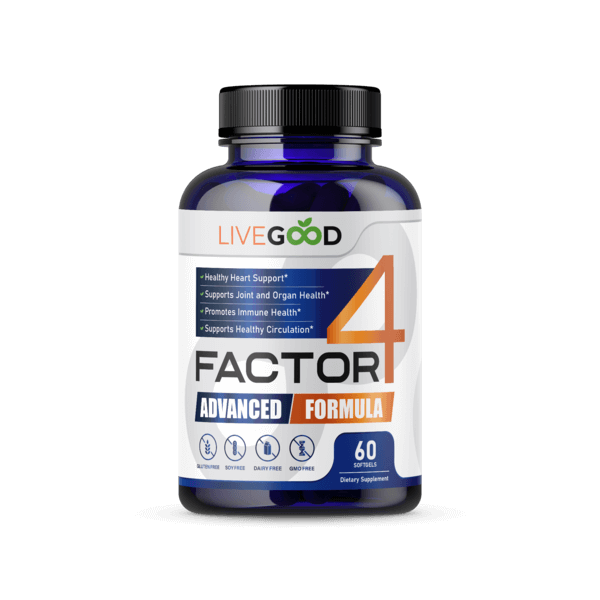 Promote a balanced immune response and support joint health with LiveGood Factor4 – The Ultimate Inflammation Defense. This potent formula targets inflammation, promotes overall wellness, and helps customers maintain a healthy lifestyle.
LiveGood Essential Aminos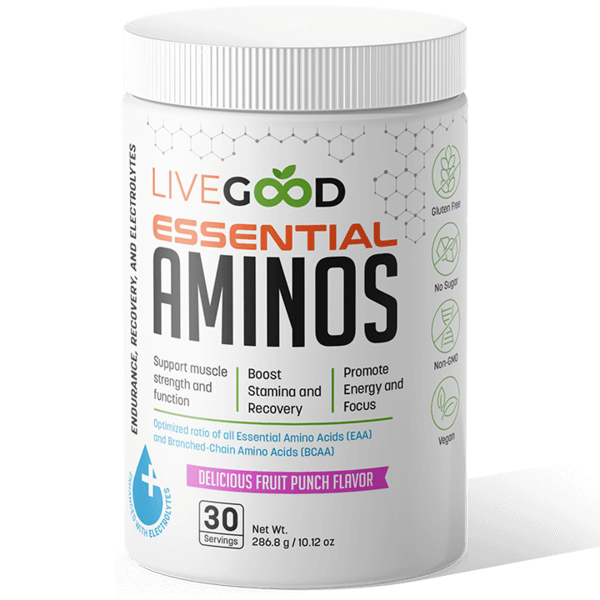 Optimize muscle recovery and overall health with LiveGood Essential Aminos. This complete amino acid supplement supports protein synthesis, muscle growth, and recovery while promoting optimal performance for fitness enthusiasts and athletes alike.
LiveGood Organic Coffee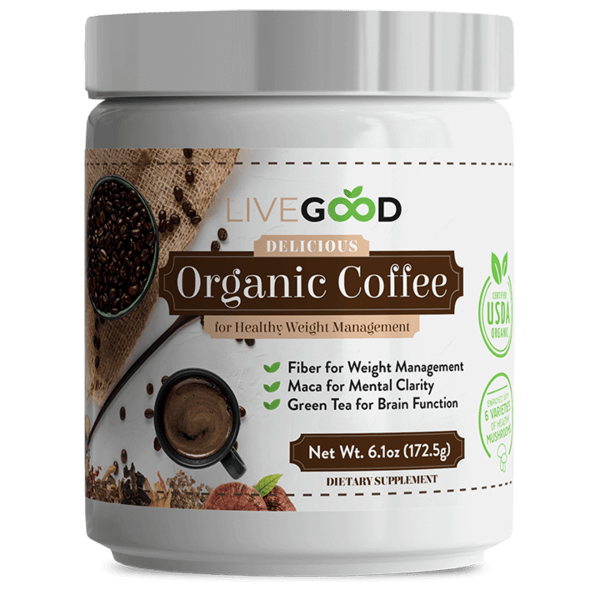 Offer your customers a healthier and environmentally-friendly coffee option with LiveGood Organic Coffee. This ethically sourced, organic coffee provides a delicious and energizing experience without the guilt.
LiveGood BioActive Complete Multivitamin For Women With Iron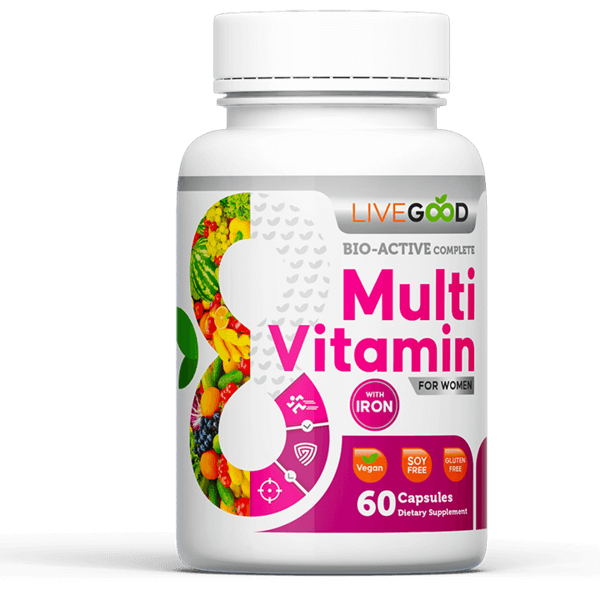 Specifically formulated for women, the LiveGood BioActive Complete Multivitamin contains essential vitamins, minerals, and nutrients to support overall health, energy levels, and hormonal balance. Empower your female customers to take charge of their health with this comprehensive supplement.
LiveGood BioActive Complete Multivitamin For Men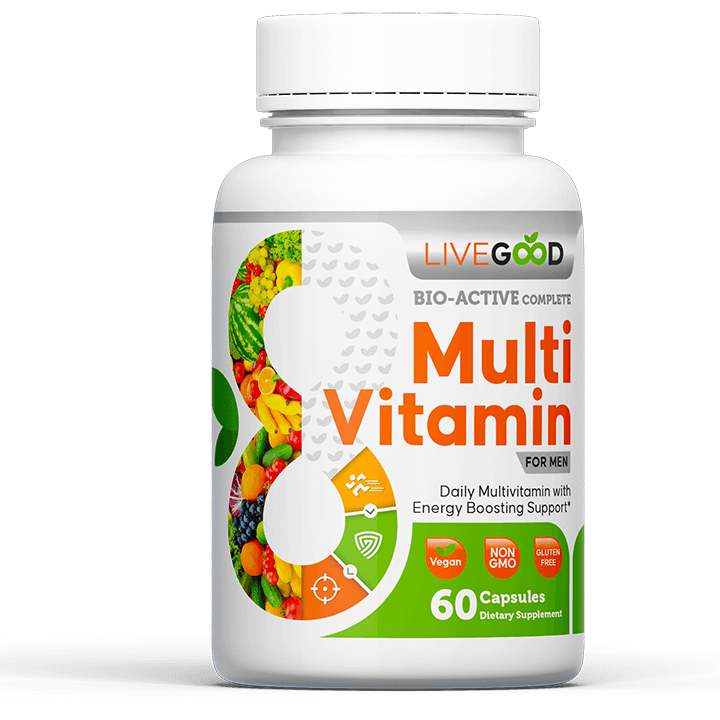 Designed to meet the unique nutritional needs of men, the LiveGood Multivitamin offers comprehensive support for energy, vitality, and overall well-being. Help your male customers achieve and maintain optimal health with this targeted supplement.
Instant Youth: Achieve Radiant Skin in Just 90 Seconds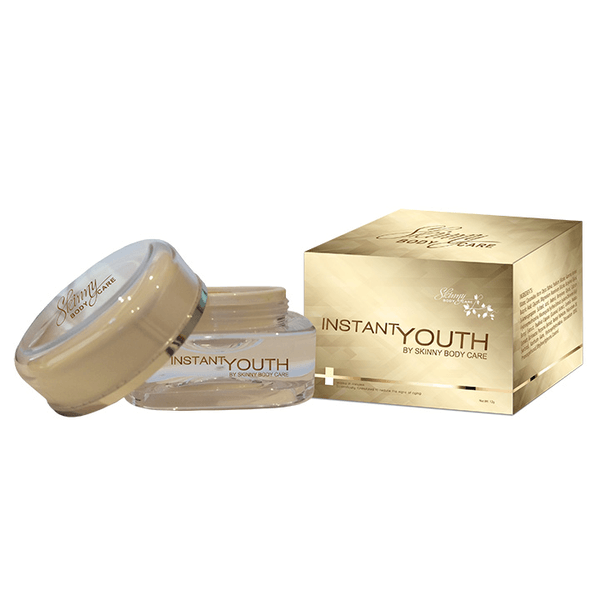 Instant Youth by LiveGood is scientifically formulated to quickly and effectively reduce visible signs of aging, giving your customers amazing results in under two minutes! This innovative product helps diminish the appearance of wrinkles, under-eye bags, and fine lines.
Simply dab Instant Youth on desired areas of the skin, let it dry, and see near-instant results. This revolutionary product gives your customers the gift of youthful, vibrant skin.
Ageless Skin Serum: Unlock the Secret to Beautiful Skin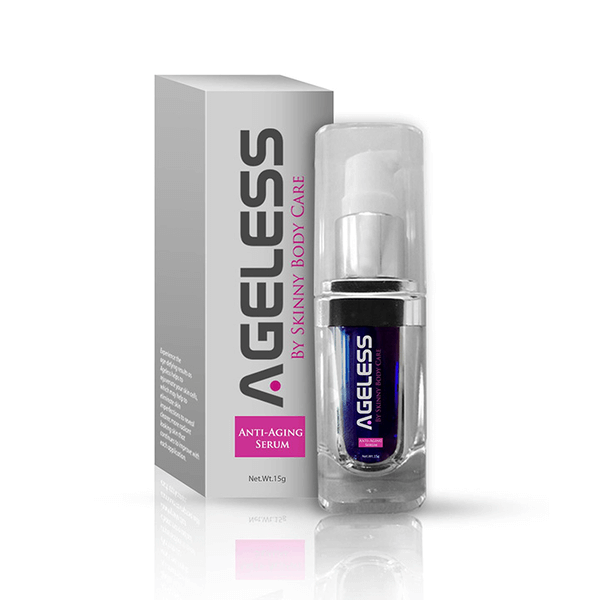 Ageless Skin Serum by LiveGood is a groundbreaking product that promotes the body's natural collagen regeneration and harnesses the power of 12 of the world's richest fruits and vegetables. With more antioxidants than any other skin care product, Ageless's all-natural formula provides unparalleled skin-rejuvenating results.
Over the last decade, Ageless has been one of the industry's best-selling high-end skin care products, with over 1 million bottles sold. Now, you can offer your customers this top-quality product at a fraction of the price.
LiveGood CBD Oil: Experience the Purity and Quality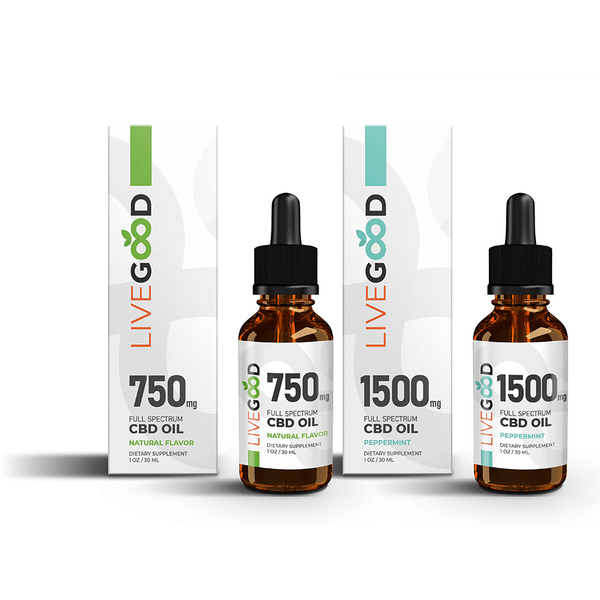 LiveGood is proud to offer only the highest quality, purest CBD Oil on the planet. Sourced from the top 1% of hemp farms in the country, LiveGood CBD Oils guarantee maximum benefits with each and every drop. The ultimate carrier oil, MCT (medium-chain triglycerides) oil, ensures faster absorption and maximum benefit. With the cleanest raw materials and advanced harvesting and extraction processes, LiveGood CBD Oil is the best option.
LiveGood CBD Oil for Pets: Soothe and Support Your Furry Friends
Just as we care for our own well-being, we also want the best for our pets. LiveGood's 300mg chicken-flavored CBD Oil for pets is formulated with the same high-quality ingredients and processes as human formulations. Ideal for helping pets with anxiety, pain relief, and more, a bottle of LiveGood CBD for Pets is a must-have for any pet owner who values their furry friend's health and happiness.
Boost Your Affiliate Business by Promoting LiveGood's Premium Products
By promoting LiveGood's diverse range of high-quality health and wellness products, you can effectively cater to your audience's needs and expand your earning potential. These top-selling products can make a real difference in people's lives, empowering them to live healthier, happier lives while boosting your income.
Join the LiveGood Affiliate Program today and unlock your earning potential!
Watch the LiveGood Video Below
Exclusive Invitation: Transform Your Life with Our FREE Webinar
Empower Your Future: Create a Residual Income in 12 Months by Working 1 Hour Per Day
Dear Friend,
If you're eager to enter a world where you work less and earn more, we have an exclusive opportunity for you. We invite you to attend our FREE WEBINAR – "How to Create a Walk Away Residual Income in 12 Months Working 1 Hour Per Day by Leveraging These 7 Critical Steps to Success". This offer is exclusive to our dedicated blog readers like you.
In this comprehensive webinar, you'll discover a robust strategy that could redefine your financial freedom. But the value doesn't stop there.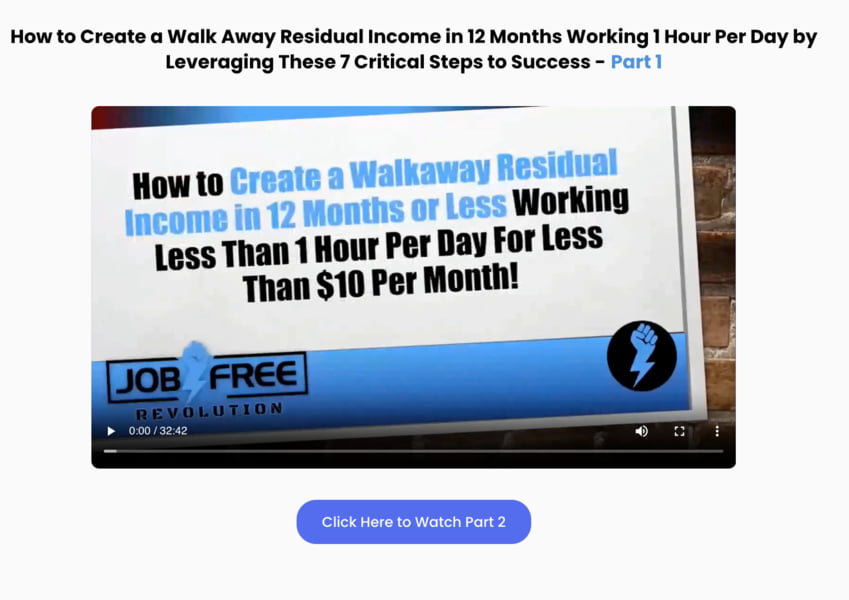 As a LiveGood member of our team, you gain access to the following:
Done-for-You LiveGood Funnels: Skip the stress of setup with our ready-made, high-converting funnels.
Email Swipes: Streamline your marketing with our pre-written, effective email copies.
24-hour Chat on Telegram: Stay connected, and get instant answers and ongoing support in our members-only chat group.
Training on Launching, Building, and Scaling Your LiveGood Business: Master the art of starting, growing, and expanding your business with our in-depth training modules.
Strategies for Promoting and Finding People in Need of Wellness Products: Learn tried-and-true techniques for reaching the right audience.
Website Access for Your Team: Provide your team with the tools they need to succeed, empowering them to start building their own business.
Your journey towards residual income, more free time, and financial freedom is just a click away.
Don't miss this chance to rewrite your financial story. We look forward to seeing you at the webinar!